Sydsvenskan 
KULTUR 
Galleritips
 Carolina Söderholm. 3 december 2022.
Bilder av barndomens flyktighet
För några år sedan flyttade Luke Sivik-Phelps och hans familj från London till Dalby. Och när han inviger Obras nystart, efter galleriets flytt från Malmö till Lund, är det med ett färgskimrande måleri där barndom, familjeliv och landskap flyter samman.
OBRA är ett välkommet tillskott till Lunds galleriliv och Sivik-Phelps utställning bådar gott. Att ge sig in i hans bildvärld är som att vandra över ängar och skogsgläntor betraktade genom ett regnbågsprisma där innerlighet, vemod och skönhet möts. Som underton till scenerna av lek och gemenskap, barnets lätta snabba steg, finns medvetenheten om ögonblickets flyktighet. Med längtans blå nyanser målar han fram insikten om att även det som man allra helst vill hålla fast vid måste förändras över tid.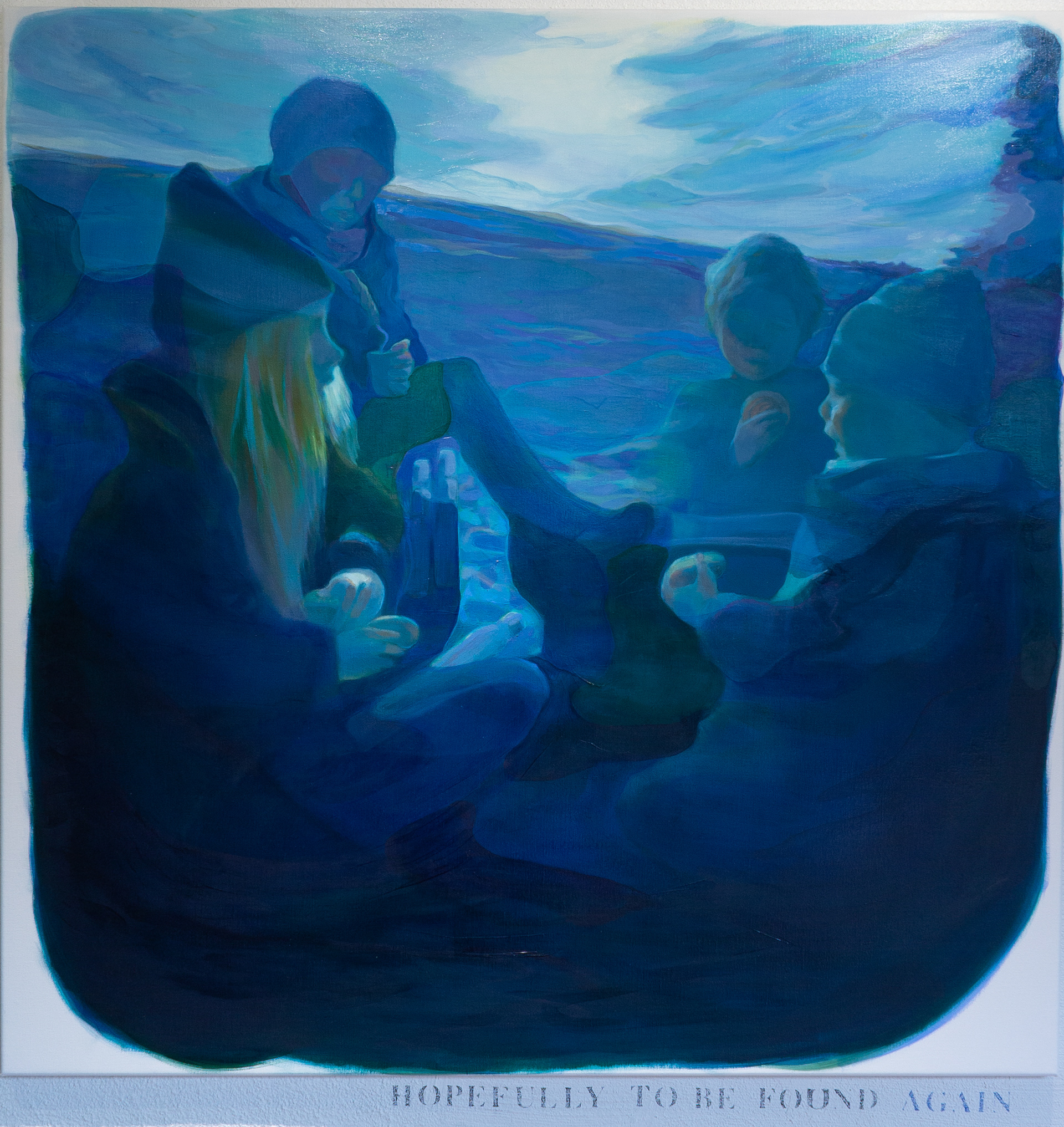 Carolina Söderholm är konstkritiker på kultursidan.
A few years ago, Luke Sivik-Phelps and his family moved from London to Dalby. And when he inaugurates OBRA's new start, after the gallery's move from Malmö to Lund, it is with a shimmering painting where childhood, family life and landscape flow together.

OBRA is a welcome addition to Lund's gallery life and Sivik-Phelps' exhibition bodes well. Entering his pictorial world is like walking across meadows and forest glades viewed through a rainbow prism where sincerity, melancholy and beauty meet. As an undertone to the scenes of play and fellowship, the child's light quick steps, there is the awareness of the fleetingness of the moment. With the blue shades of longing, he paints the insight that even what you most want to hold on to must change over time.
Carolina Söderholm is an art critic at the cultural section.