E pur si muove [And yet it moves]
2007
Video (color, stereo sound)
68 minute loop
Edition of 3 + AP
The midnight sun in Abisko, Kiruna, filmed from a rocky hill with a camera mounted on a turntable playing an album by musician Jan Johansson.
This works has been previously exhibited at:
-
Whish
; Blow de la Barra; Londres; 2007.
-Poetic Things That Are Political
– Museu do Chiado – Lisboa - Portugal. 2011.
-I Bienal MASP Pirelli de Fotografia
– Museu de Arte de São Paulo [MASP] – São Paulo – Brasil. 2013
-FotoBienal MASP
, Museu Oscar Niemeyer [MON], Curitiba, Brasil.2013-2014.
-Carla Zaccagnini & Runo Lagomarsino
, Malmö Konsthall, Malmö, Suécia. 2015
-Paisajes entre paisajes
- BIENALSUR 2019. Museo de Arte Fueguino (MFA), Rio Grande, Argentina. 2019
Produced with the support of IASPIS and Abisko Mountain Station.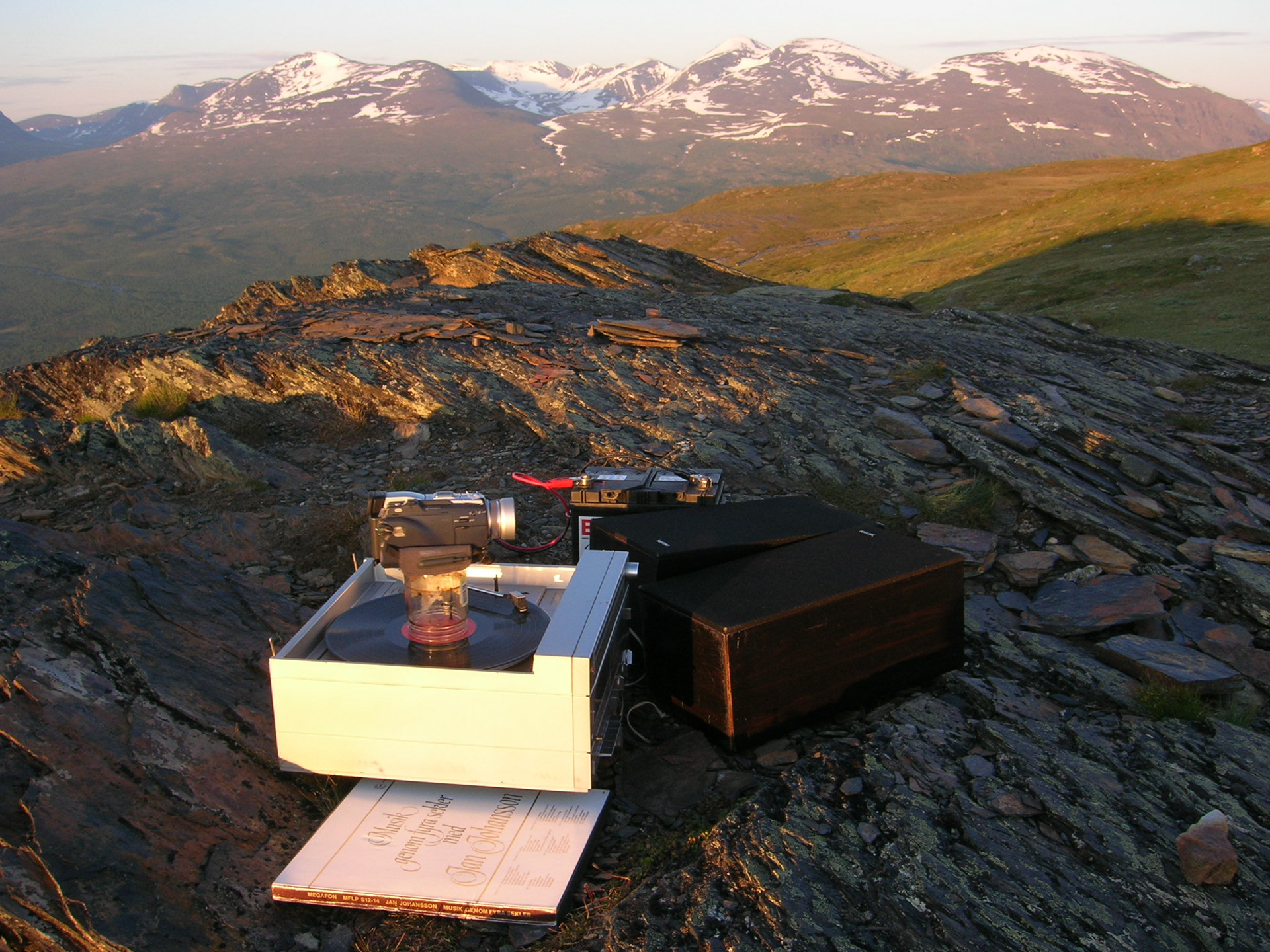 "I first found the turntable and the triple album in which Jan Johansson plays his selection of music from the last four centuries. Then I found the place: Nuolja Mountain in Abisko, a national park far above the Arctic polar circle. I took the metro to T-Centralen station, the train to Arlanda, a plane to Kiruna, a bus to Abisko, and the chair lift to Nuolja Mountain. Then I walked to the rocky area. I connected the turntable to a transformer, and the transformer to a car battery. I put the first record in its place and placed the camera on top of a piece of glass facing down right on the centre of the record. I pressed play and rec and waited, changing the tapes and turning the records as required. I looked at the midnight sun floating over a mountain range behind the lake while I listened to music that was totally out of place, continuously interrupted by a very rhythmic wind."
–CZ
E pur si muove [And yet it moves]
2007
Video (color, stereo sound)
68 minute loop
Edition of 3 + AP