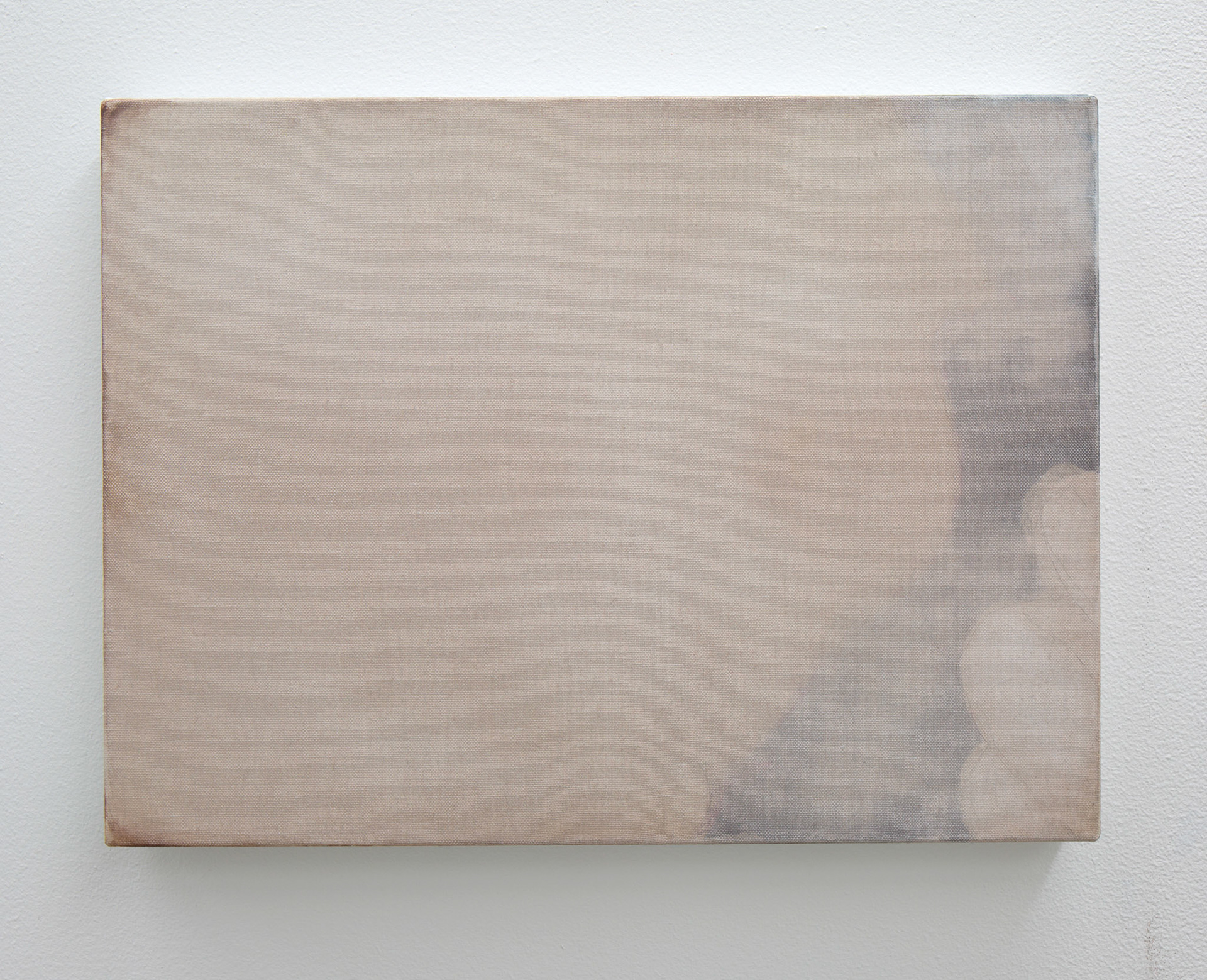 Alexander Skats
' practice is based around collecting images culled from various sources, art history, literature, popular culture, philosophy, religion, the news, and movies. A way of note taking images as well as excerpts from texts from public and private archives. Revisiting motifs from the public archive to create new narratives that questions the shifting boundaries between the public and private selves. Exploring themes of representation, memory, mythology, history, technology, and desire, Skats employs image platforms including Instagram, Youtube, Facebook, and the Internet. Both as source and tool they reflect, reinforce and disrupt established ways of seeing and understanding.
2020
Oil on linen
110×80 cm
About this work
The painting is based on a photo of the Gucci Osteria in Florence, Italy.
Oil on linen
30×40 cm
The painting is based on a film still from Piero Paolo Pasolinis film Teorema from 1968 where a stranger seduced and corrupts an entire family. The painting is based on a still when the daughter flashes her breasts but the paint has been wiped off, leaving a vague hint of the image.
2020
Oil on linen
90×60 cm
The title refers to the female followers of Dionysus in Greek mythology, the God of wine and ecstacy and insanity. Based on a film still from Jean-Luc Godards Pierrot le fou, where an unhappily married man runs away with a girl, chased by hit-men.