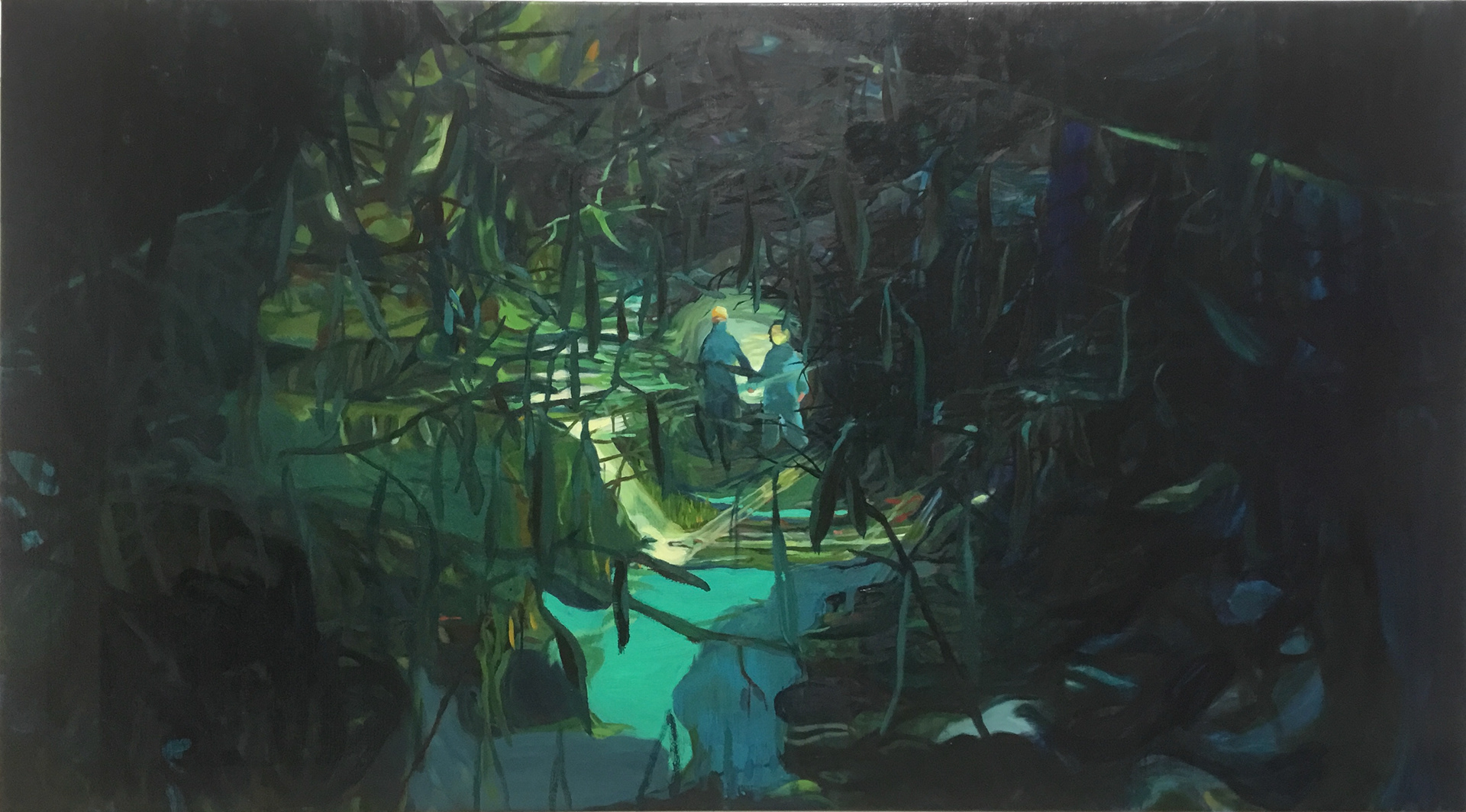 Luke Sivik-Phelps
' work is currently is exploring the ethereal experience of childhood. The bubble of naivety and the emotional awakenings forced by growth into adulthood. The decreasing innocence which is eroded by increasing knowledge. Luke likes to emote feelings of fairytale within the everyday - with the works often accompanied by rhyme. To leave a story in view that can be read personally to each individual viewer. To ponder times when we have and more natural relationship to nature. Innocence is very powerful, innocence is important, it should be protected, nurtured. It is often not allowed, it is often taken. But it's message is strong and should be celebrated.
Works in the exhibition Vi jobbar (2019)
Time for summer
2020
Oil on canvas
100×80 cm

Something new
2020
Oil on un-stretched canvas
44×28 cm
About this work
A portrait of boy with a contemplative and somehow melancholic gaze. A work in progress that includes captions that more around the surface looking for their own position. One of the captions reads: "Something new. It's hard. It's true. I did it for you. It was done to me too."