Nike Åkerberg
works with dark comedy painting. The paintings depict a world with an apocalyptic narrative where the people are portrayed in a dramatic and threatening environment where nature and artificial elements are mixed. They are made in several more or less transparent layers and by allowing the yellow oil to show and some of the layers to crack it gives the paintings a feeling of heat and unraveling. The dramatic nature and skies act like a foreshadowing of a luring disaster The story of doom is woven together with humor by showing the deeds of humanity from the outside. The people in the paintings do nothing but live their lives as they have learned to live and they appear almost unaware of the impending storm. While they may seem lost or at worst ignorant they are also lovely, just being human.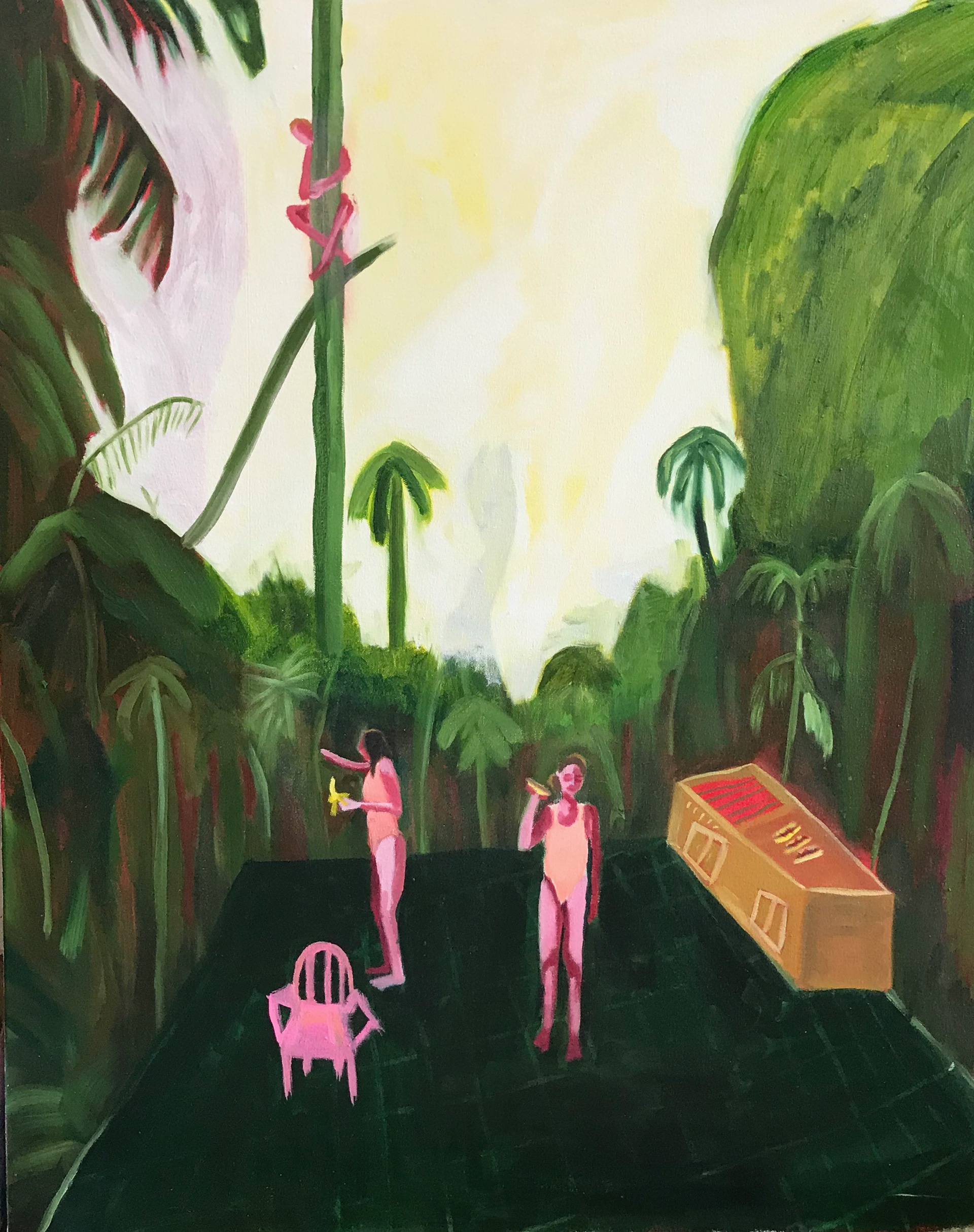 Self-centered sky caring only about space caring not about us at all
2019
Oil on canvas
140×200 cm
This painting is about a sky who no longer cares. The gymnasts never cared. (Why this hatred against gymnasts and skies? No no only love.) The gymnasts are just minding their own business and so is the sky. Both unaware of each other.